MAS: 530
Difficulty: 2 / 4
Duration: 2 hours one way
The mountain is located at the sea, which makes the view fantastic in all directions. To the west in Raftsundet, you can spot the highest mountains in the Lofoten islands. To the south and east you can see the Vestfjord and the surrounding mountains and islands. This might be the reason why Her Majesty Queen Sonja of Norway visited this mountain on her trip the northern Norway in 2016.
The hike to Stortinden starts at Årstein, south of Digermulen. You can also start hiking at Pundslett. From Årstein, follow the gravel road from the parking. After 300 meters a sign indicates the start of the trail. Follow the trail up the valley. After 1,7 km, follow the trail going west. The trail is marked, and will get steeper as you go on. When you get to the top of the ridge, you can choose to follow the path to Stortinden or its neighbor Lilleårsteintinden. Both trails are marked. From here, follow the trail to the top.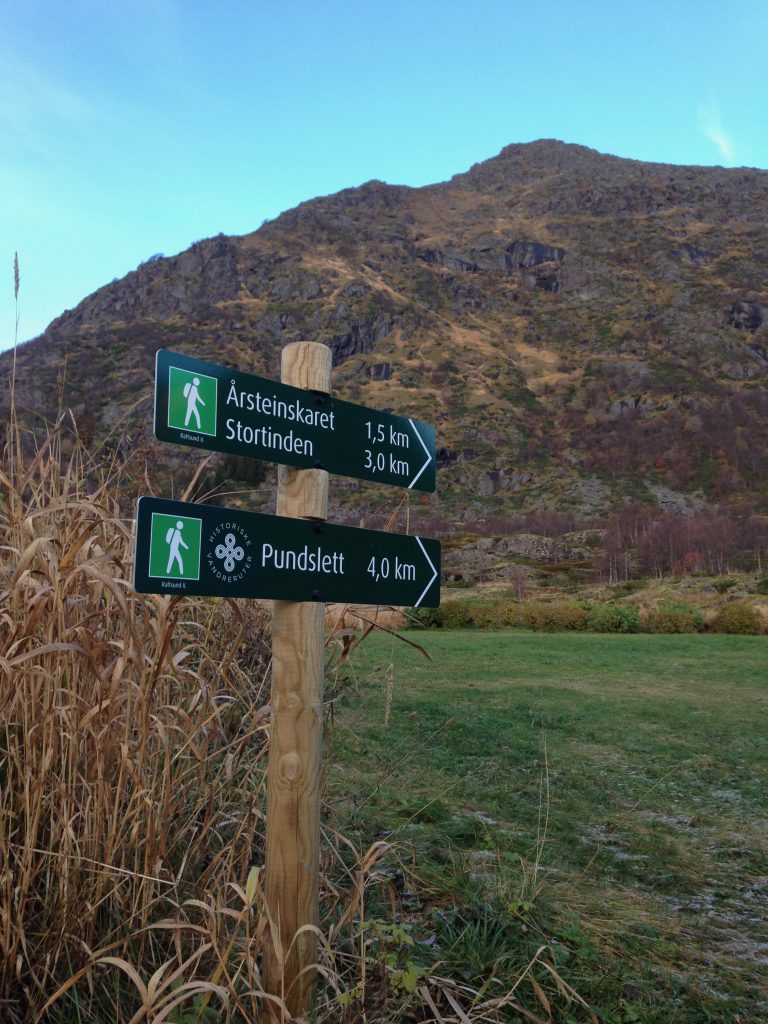 Her Majesty Queen Sonja of Norways signature is waiting at the summit.